A new study has found that the people, who take less sleep, are at a higher risk to develop a state which leads towards type 2 diabetes. The reason of this condition is, when body, in spite of producing too much insulin could not break down sugar in the blood due to the inefficiency of the hormone.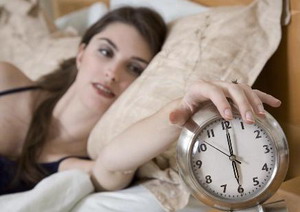 The researchers observed that the people who take slept fewer than six hours a night throughout the week had greater tendency to generate damaged fasting glucose than those who took sleep for more than six hours. The results support the emerging evidence of the connection between insufficient sleep and bad health issues.
One of the researchers linked the finding with hormones and nervous system. Though sleep specialists are of the view that lack of sufficient sleep may bring about adverse health conditions like diabetes, they are unable to justify the exact reasons behind this problem. There is possibility that lack of sleep increased the risk of obesity which leads towards diabetes.
To take a good sleep at night is the biological requirement of the body. In order to perform working of the whole day, a good night's sleep is the necessity of human body at every night.
He added, however the latest research complimented the former ones which were of the view that there might be an association between sleeping patterns and the risk of developing type 2 diabetes. He hoped the new research would provoke further studies in this complicated field of sleeping and health issues.